COBINHOOD – Zero Fees Bitcoin Exchange & Wallet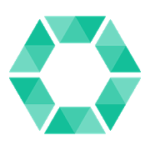 Buy Bitcoin (BTC), Ether (ETH), and other cryptocurrencies without fees. Trade cryptos anytime, anywhere at COBINHOOD!
COBINHOOD also provides a highly-secure personal wallet to store Bitcoin (BTC), Ether(ETH), and other coins in the exchange.
Features:
– Zero trading fee: Maximize returns on your cryptocurrency investment.
– Lightning-fast order matching engine: Get the best price on Bitcoin, Ether, or other popular altcoins without latency.
– High-security crypto-asset storage: Your crypto-asset deposits will be backed by insurance and partially stored in an offline multisig wallet.
– Convenient: Multi-language support, user-friendly interface, 24/7 customer support
Get It From Google Play
(Visited 60 times, 1 visits today)
---