FL Studio Mobile 2.0.8 APK + Data OBB for Android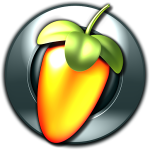 APK : FL Studio Mobile
Developer : Image-Line
Version : v 2.0.8 FL
Studio Mobile 2.0.8 APK for android FL Studio Mobile allows you to create and save complete multi-track music projects on your Android phone or tablet device. You can even load the FL Studio Mobile projects into the 'FL Studio Desktop PC' version* and take them to the next level. If it's a beat on the step sequencer, a melody on the piano roll or a full song on the playlist, FL Studio Mobile has you covered. Never lose that idea again. Get it down and happening wherever you are.
FEATURES
• 133 high quality instruments, drum kits & sliced-loop beats
•  All instruments have FL Studio desktop equivalents for FL Studio desktop import and extension
•  Step sequencer for fast percussion programming and sliced-loop reworking
• Configurable virtual piano-keyboard
• Drum pads: Configurable number of pads
• Audio tracks: audio recording (with monitoring), wav/m4a import
• Wave editor: cut, trim, normalize, reverse, insert silence, fade in/out (3 curves)
• Browser with preview button and logical sorting into Instruments, Synths, Drum kits & Loops
• Pan, volume, release and attack time configurable per instrument
• Pitch bend via accelerometer
• High quality, battery-friendly audio engine (latency depends on the device)
• Drum loops and sliced loops ready to start your project with a cool beat
• Effects include Limiter, Reverb, Delay, EQ, Amp & Filter to enhance your mix
• 99 track sequencer and intuitive editing options
• Per-track mute, solo, effect bus, pan and volume adjustment
• Edit at the level of tracks, bars or down to individual notes
• Piano roll editor for manual entry of note & chord sequence data or detailed editing of recorded performances
• Undo and redo for all editable screens
• Metronome with tempo & time-signature settings
• Intuitive positioning of screens with the slide gesture and resize with the pinch gesture
• Save and load your songs, export to WAV and AAC
• MIDI file import/export
• Share your songs via Email or Dropbox
• In-app user manual
• Android 2.3.3 required
• Works with all screen resolutions, optimized for 1280×800, 800×480, 960×640 and 480×320 screens. Visit www.flstudiomobile.com for video tutorials, demos and access to the FL Studio Mobile community. For sales support email flstudiomobile@image-line.com. TROUBLE-SHOOTING INSTALLATION ISSUES Please visit this link for step-by-step troubleshooting options http://support.image-line.com/redirect/flmobile_android_troubleshooting NOTE: A custom ROM, a rooted Android OS (with privileged apps installed) and antivirus software can cause significant performance issues.
"FL Studio" desktop PC version (sold separately) is installed, on average, over 30,000 times each DAY making it one of the world's most popular and exciting music production systems. Everything you need in one package to compose, arrange, record, edit, mix and master professional quality music, the perfect studio partner for FL Studio Mobile. You can download the demo version of the FL Studio Desktop PC version and enhance your FL Studio Mobile projects for free then save to .mp3, .wav, .ogg or .mid format.
FL Studio Mobile Screenshots :
Get It On Google Play
(Visited 11,974 times, 1 visits today)
---