eBay mobile APK
Shop Deals – Home, Fashion & Electronics
Now discover for yourself the best selling brands to get discounted deals on various things like Fashion, Tech, Electronics and much more. With eBay, users can now shop, sell and save.
Buy & Sell on the Go:
Search easily for either buying or selling items.
Shop everything from clothes, tech, or home furniture straight from your android.
Shop the best brands like Samsung, Song, Apple & man more at the best available prices on eBay.
Now you can also sell items with ease. Just scan and list them for selling.
Buy the best auto deals from the used cars and parts section.
Save money on your best brands like Sony or Samsung.
With a simple and easy to use eBay app, buy your next laptop, TV or even cell phone.
Buy from best deals on shoes, clothes and accessories on eBay.
Save considerable amount of money on best deals of garden furniture, home decor and kitchen appliances with eBay and more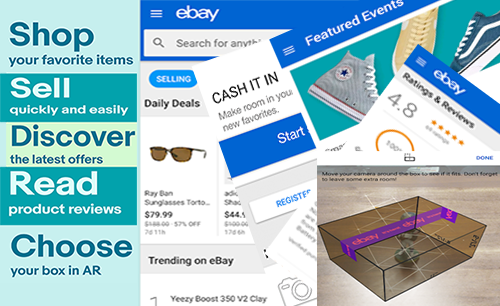 (Visited 33 times, 1 visits today)
---