Houseparty Beta APK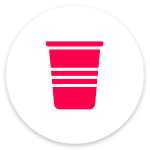 Houseparty APK App Download for Android
Welcome to the House, where the Party is always on. When you and your friends are in the app at the same time, you'll see each other instantly.
Download Houseparty APK Beta File for Android Below (Size: 23.95MB)
Download APK File
Get it on Google Play Store
What's New
If app updates were like haircuts, this one would be a little trim just to make you feel fresh. Gotta keep up appearances, ya know?
(Visited 180 times, 1 visits today)
---