iCook 愛料理 recipes app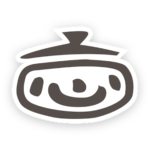 A nice meal has never been so easy for you to cook. iCook has over 150,000 recipes. It is the best place to search delicious recipes and plan your everyday meals. Recipes are shared by our users with cooking tips, video, photo steps and their strong passion for cooking. You can ask questions any time you want, then get author's feedback so easily.
Upgrade to VIP today and enjoy your cooking time with our 6 premium features: view recipes by popularity, get calorie info from recipes, search recipes you have saved before, view exclusive recipes and meal plans we have prepared for you, get special deals or gifts, all with ads-free experience. Cook yummy and health food, and enjoy your cooking time.
* Search Recipes Is Now Easier Than Ever
* Search recipe keyword or ingredient name to get yummy recipes with just a few taps.
* VIP members can view search results by recipe popularity. Get those all time popular and fail-free recipes at once.
* Step-By-Step Cooking Guide
* Anyone can cook! Just follow the video/photo steps in recipes and you are good to go.
* VIP members can view recipes with ads-free experience.
* Save All Recipes You Like
* One click to save recipes you like. You can also create recipe lists like "Diet Meals", "Light & Healthy" to group your favorite recipes.
* VIP members can search their saved recipes. So save as many recipes as you like, with one search keyword you get what you want to cook today.
* Over 100 Recipe Categories
* Everyday meal or baking ideas, just browse our recipe categories to find what you want to eat.
* VIP members can view our exclusive recipes made by our popular authors. Exclusive recipes in specific category even have nutrition recommendations from licensed nutritionists.
* Publish your own recipes
* Have some special cooking ideas? Anyone out there with secret family recipes is welcomed and encouraged to share. ; )
* Shopping list and reminder
* Save ingredients from recipe to shopping list with just a click. And set a reminder. You won't miss anything on your trip to grocery store again.
* Share your cooking experience
* Upload cooking result photos to the original recipe. Recipe author always feels appreciated about that.
* Post a comment to talk with recipe author and other iCook users. Cooking is all about sharing. : )
Upgrade to VIP and you will enjoy your cooking time with iCook more.
https://play.google.com/store/apps/details?id=com.polydice.icook
Our website: https://icook.tw
Follow us on Facebook: https://fb.com/icooktw
If there is anything you want to share with us, feel free to email us: hi@icook.tw
(Visited 64 times, 1 visits today)
---